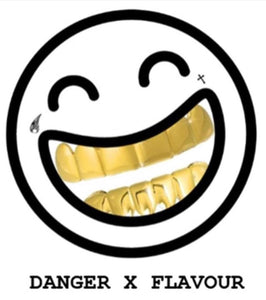 DANGERXFLAVOUR: The Newest Full-Length You Need to Watch
Danger X Flavour has been a three year project for Essex-based Dirty DV Productions (AKA Radman and his genius ideas). In this full length video we see a whole host of familiar three swords-based faces, as well as many more from London, Hertfordshire and a few more lads from around the UK.
Just a few names in the mix to give you guys a clue who will be featuring in the video: Nick Remon, Charlie Munro, Jordan Thackery, Charlie Spelzini, Daryl Tebug, Toby Gozzett, Meerkat, Harley Miller, Sam Hayter, Alex Diss, Harry Wilson, Lewis Skinner, Harry Hughes, Lee Nicolaou and of course, Mark Radden. There are so many faces involved in this full-length and the friend sections are plentiful. In other words, these aren't the only names in the video, so keep your eyes peeled and get ready to dive into the unknown with this one. With a line up like this, Danger X Flavour has a lot to live up to. We're 100% sure that these guys have delivered and the end result is just as heavy as we expect.
If you want a copy, they're going cheap! (£6.50). Support the scene and come in-store to bag a one-of-a-kind DVD RIGHT NOW! Every penny goes towards the next video, so with every bit of help, we're another step closer to the next film being complete...
We've been told by a little birdie that this is closer than you think. For now, check the trailer below:
Mark's a passionate skateboarder, filmmaker and friend. We're stoked to have him on board with Lariatt and we back everything that he does. And if he keeps churning out videos as good as this, we might have to treat him to a candle-lit dinner...
#DANGERXFLAVOUR
Written by Charlie Spelzini
---